BKM (the Interbank Card Center) was established in 1990 with the partnership of 13 public and private Turkish banks for the purpose of providing solutions to the common problems and developing the rules and standards of credit and debit cards in Turkey, within the card payment system. 
In 2015, BKM sought to transform their organization to become more entrepreneurial in order to adapt faster to changing trends in the finance and banking sector.
We started working with the top management to create an organization-wide entrepreneurial culture followed by full buy-in from middle management. This included organizing talks and seminars about innovation and entrepreneurship, workshops to help each department analyze their own business models and discover new opportunities, as well as mentoring training for managers to help them better facilitate the development of new ideas by employees. 
Following, we ran multiple corporate entrepreneurship programs with BKM employees to generate and develop new business ideas. Using a combination of in-person training and mentoring, we coached internal startup ideas through the accelerator and incubator process, testing market assumptions and discovering new business models that could impact the marketplace.  
Finally, under the auspices of BKM, we helped launch Fintech Istanbul. The "FinTech Istanbul" platform brings together the essential building blocks needed for the healthy growth of the newly developing Financial Technology Entrepreneurship Ecosystem of Turkey. Fintech Istanbul also sponsors and hosts the Istanbul Fintech 101 training. 
Supports the rapid growth of Fintech entrepreneurs by bringing them together with the correct sources of information, experienced experts of the sector and investors.

Creates an environment in which entrepreneurs can benefit from the opportunities of cooperation while ensuring early access to new ideas and trends to the digital, new business development and entrepreneurship divisions of companies.

Ensures early investor access to FinTech entrepreneur candidates and entrepreneurs and makes it possible to find quality human resources for the FinTech investment portfolio.
These efforts helped to establish BKM as the focal point of the fintech ecosystem.
The corporate entrepreneurship programs led to the development of several new products / services including the "Cashless University Shuttle" Project, allowing students to pay for their shuttle rides with a QR Code, boosting the usage of BKM Express, their mobile payment application.
BKM was also named as one of the most startup-friendly organizations in Turkey in 2018.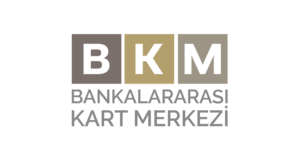 Engaged top and middle management in the entrepreneurial transformation process with a focus on employees and culture
Launched a corporate entrepreneurship program to support the development of new ideas within BKM
Created the "Fintech Istanbul" platform under the auspices of BKM to serve as a hub of fintech entrepreneurial activity